The Ultimate Human 3D Anatomy
Supporting learning and teaching of Anatomy and Physiology with medically accurate 3D interactive anatomy models and clinically relevant learning content for students and healthcare professionals. Download your free trial for iPhone and Android Today.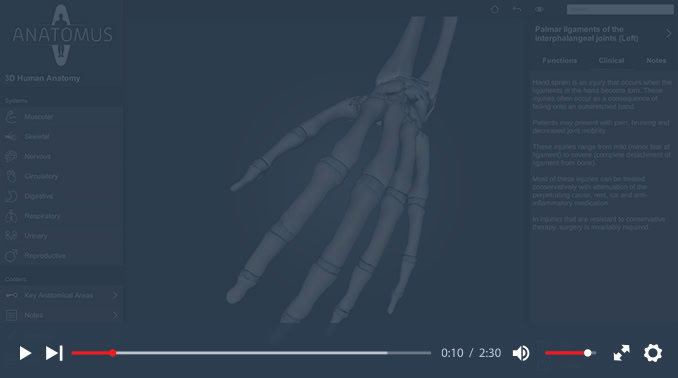 The Most Comprehensive Online Anatomy Reference
For all those looking for the ultimate resource for anatomy.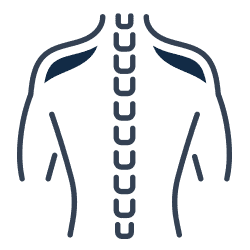 3D Anatomy
Full 3D, male and female, anatomy as well as detailed, stand alone visual information on human systems and key areas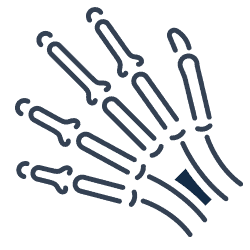 Rich Content
Intuitive, minimalist, and sleek new user interface so you can focus on what truly matters in this app: the content.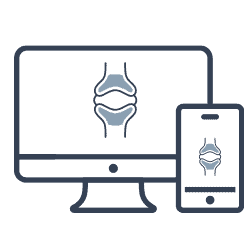 On Any device
Use Anatomus with dedicated apps for iOS and Android. On your laptop / desktop all you need is an internet access and a browser.
Our applications are used by medical professionals and students from:
Rotate, zoom and fly around a beautifully live rendered human anatomy model from superficial to deep musculature, and on through to internal organ structures, ligaments and the skeletal system.
The human body is complex, so you can customize your very own anatomy views. We've compiled a list of high yield and popular anatomy views. Now you can add as many more as you like!
The fluid navigation saves you time enables you to select any element and hide it or isolate it from the rest as well as view connected tissues, muscles and veins.
1000s of anatomical structures and system layers described anatomically and clinically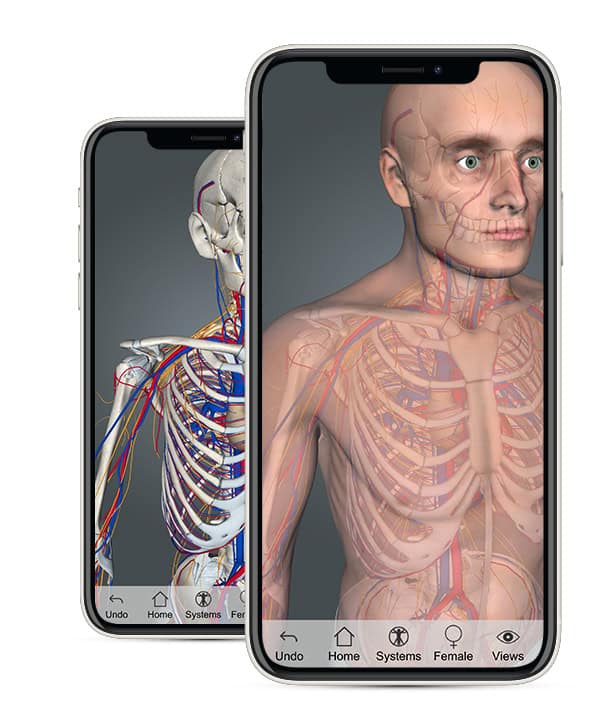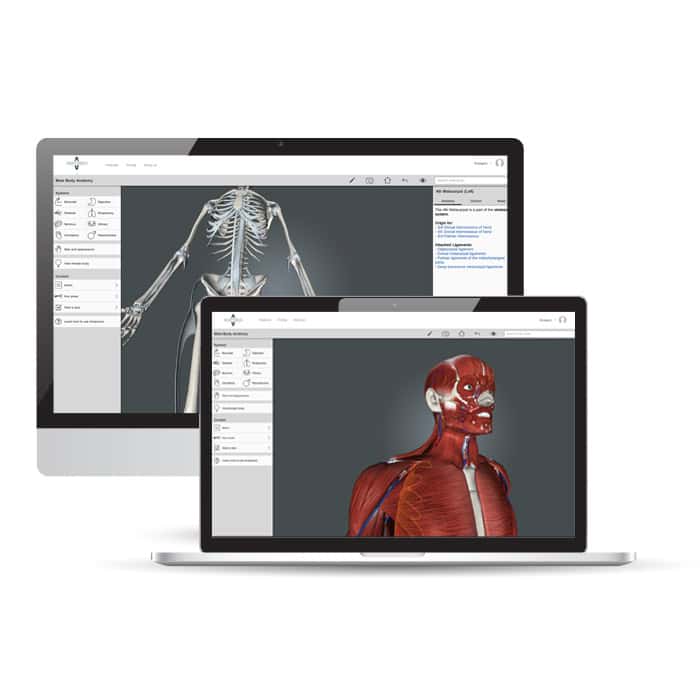 Interested in adding a sketch or annotation and sharing this with a colleague or patient, then the new 'Draw Tool' is designed with you in mind.
All anatomical structures are named and contain concise relevant information including anatomy, function and clinical notes. Want to add your own notes too? No problem
Use the quiz functionality to learn faster and make sure you know everything about the human body.
Want to embed screenshots and course content from Anatomus into your own learning materials? Not a problem. Get in touch and join thousands of educators worldwide who harness the power of Anatomus of lifelong learning.
You can trial Anatomus for 7 days absolutely for free!
Anatomus Anatomy
The Ultimate Human 3D Anatomy
Full Male and Female Anatomy Models

Detailed medical description

Dedicated Android / iOS app
$5 / month If you sign up for an annual subscription.
A team of healthcare professionals, educators and interaction designers passionate about the intersection of healthcare and visual learning.